Custom Design Security System
We design Hundreds of Security Systems every Month
All We Need is:
Send our Engineers a Site Plan, Floor Plan, Rough Sketch or even pictures of your property via Fax, E-mail or regular Mail.
Doesn't have to be fancy – just draw out a rough outline, & cell phone pictures are just fine.
Fax # (903) 498-8989
e-mail: sales@rugged-cctv.com
Address: 201 N. Elm, Kemp, Texas 75143
*Be sure to include your Name and Phone Number on your plan, or email.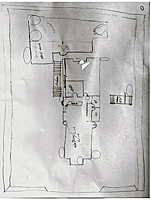 Once we have your information:
Our Design Engineers will give you a call to discuss your needs and ask additional questions about distances and heights, day and night lighting, problem areas, budgeting and other pertinent questions.
Your Plan and Information will then go to the Design Team where our Engineers will determine the correct camera types, placement and lenses for each camera location. They then map out Power & Video Cable lengths and Power Supply size to complete your System Design.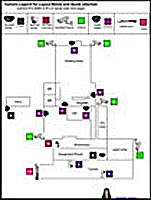 Custom Quote & Camera Placement Plan:
Once your system design is complete the designers consult with our sales team to provide you with a detailed cost for the equipment on your design.
Our sales team will then prepare a custom Quote based on the design drawings then email them to you all within 48 Hours.
As always you have the final decision on the design and equipment.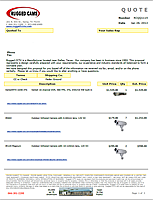 The Build Team:
Upon approval your completed Design and component list now goes to our Build Team that will gather all the equipment pieces and pre-assemble and label everything, including making up the cabling with connectors and Install Toolkits that makes Installation as easy as "Plug-N-Play".
The entire system then goes to our Test Benches for a 24 Hour Burn-in to insure that everything works and is operating according to specifications. We never skip this step. Potential problems are often identified during the first 24 hours of operation.
Once out of test, the entire system is then sent to our Distribution Team for a final Inspection and then each component is boxed and packed into Master cartons for shipping to your location.
Call one of our Design Engineers if you have any Questions
1-866-255-0035